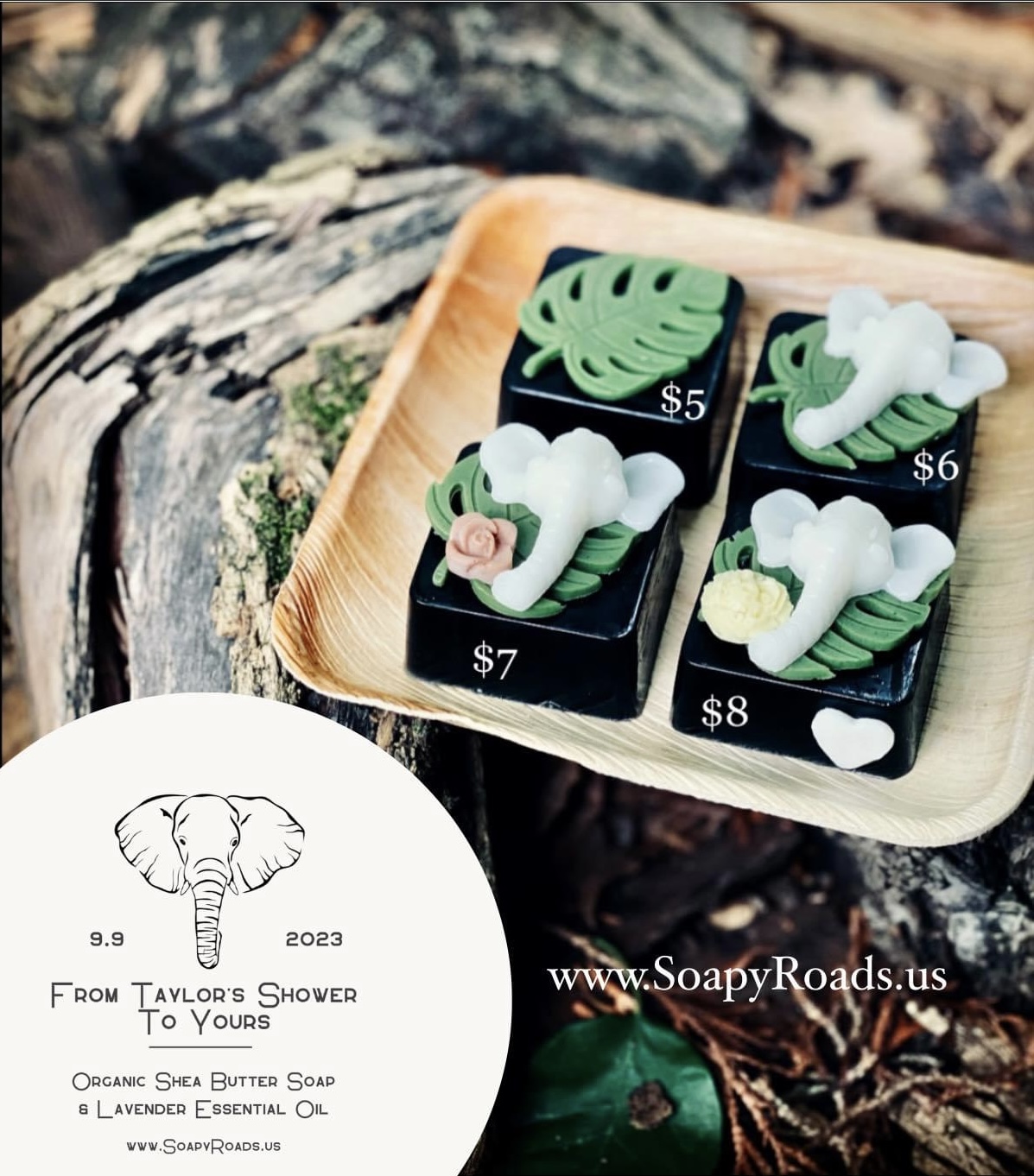 From 10-10,000+
We provide unique artisan favors with your custom fragrance & color. Along with personalized packaging that commemorate your most special milestone events.
Our highly acclaimed all-natural soap and organic candles make for a luxurious and functional favor your guests will love and appreciate.

Contact Us for Pricing! Or, visit our David's Bridal Page: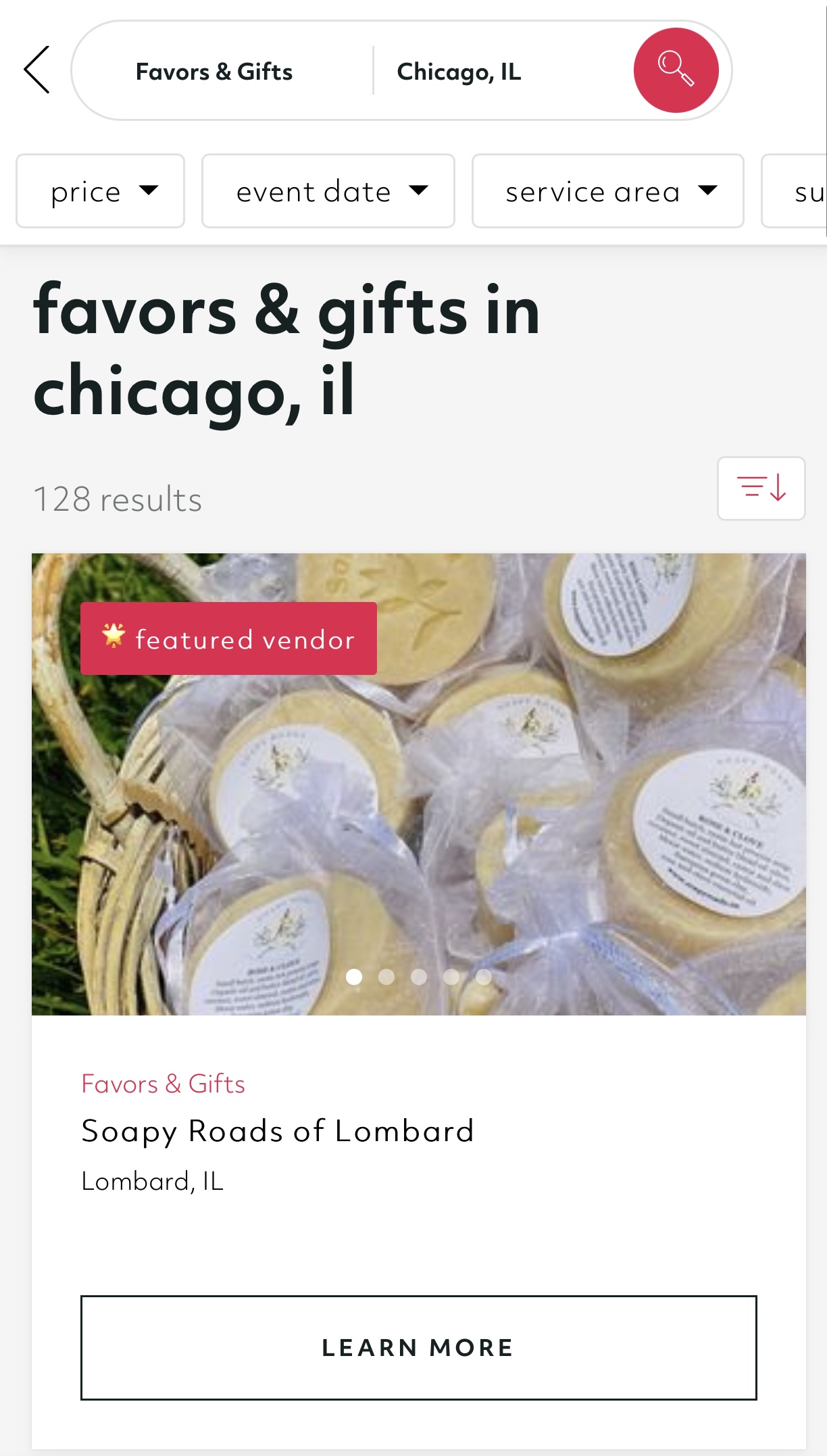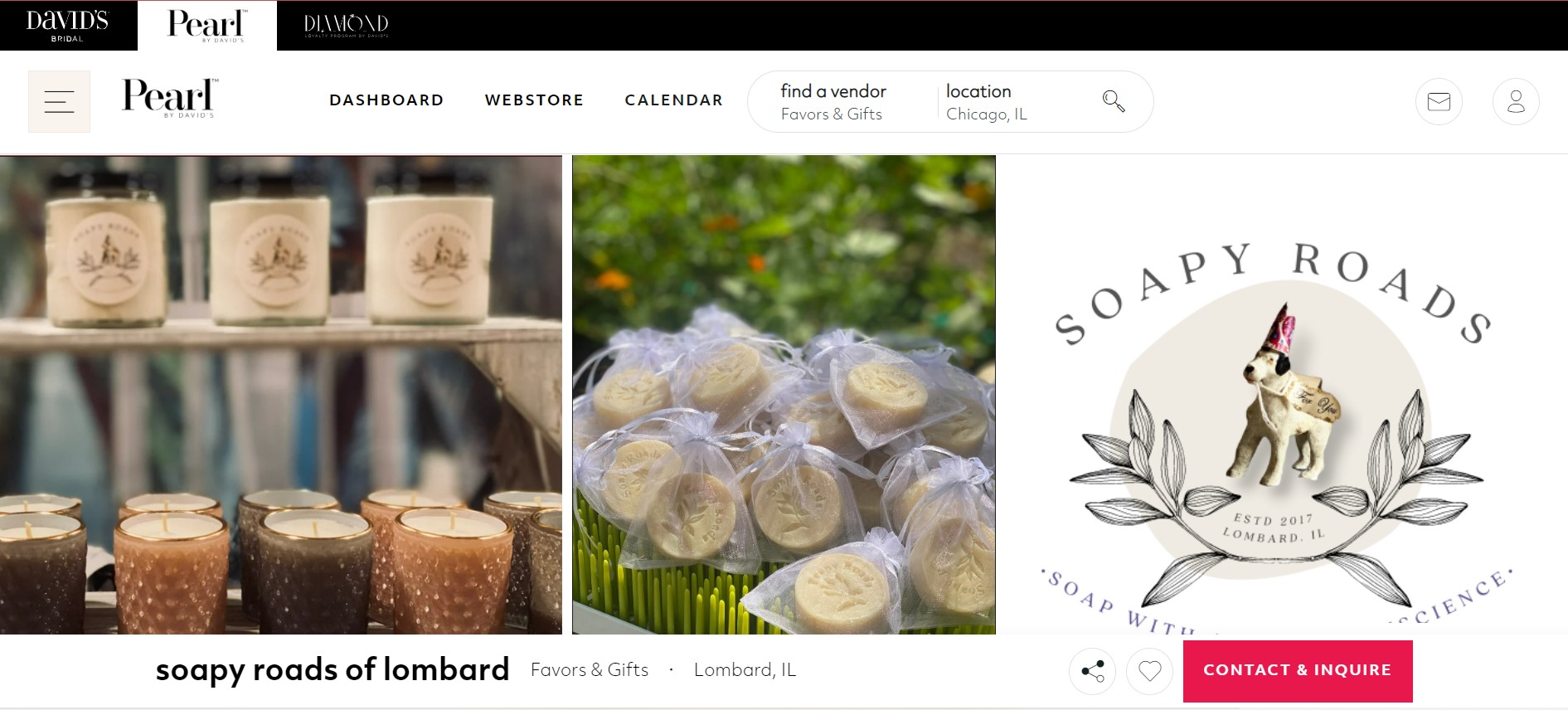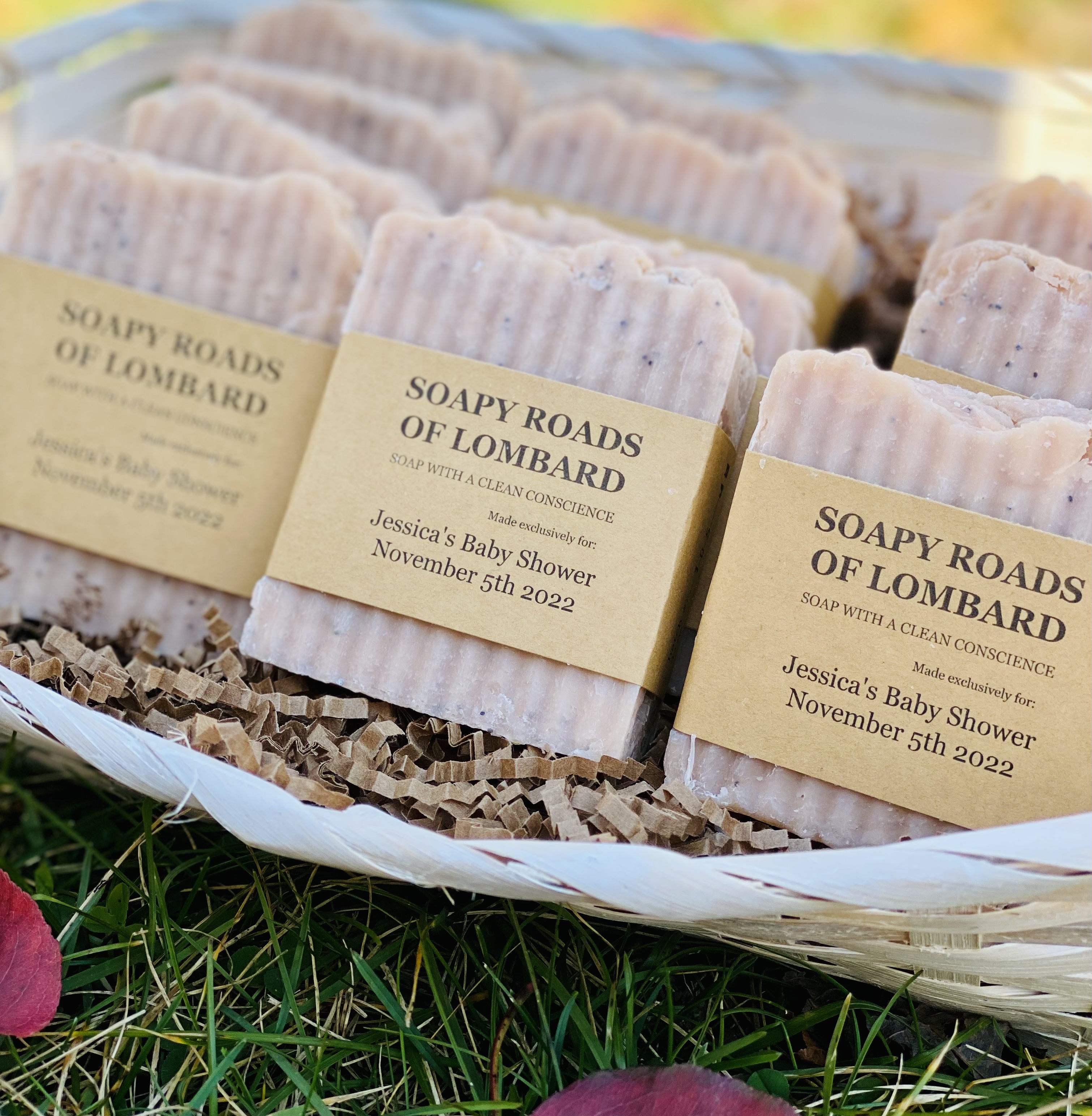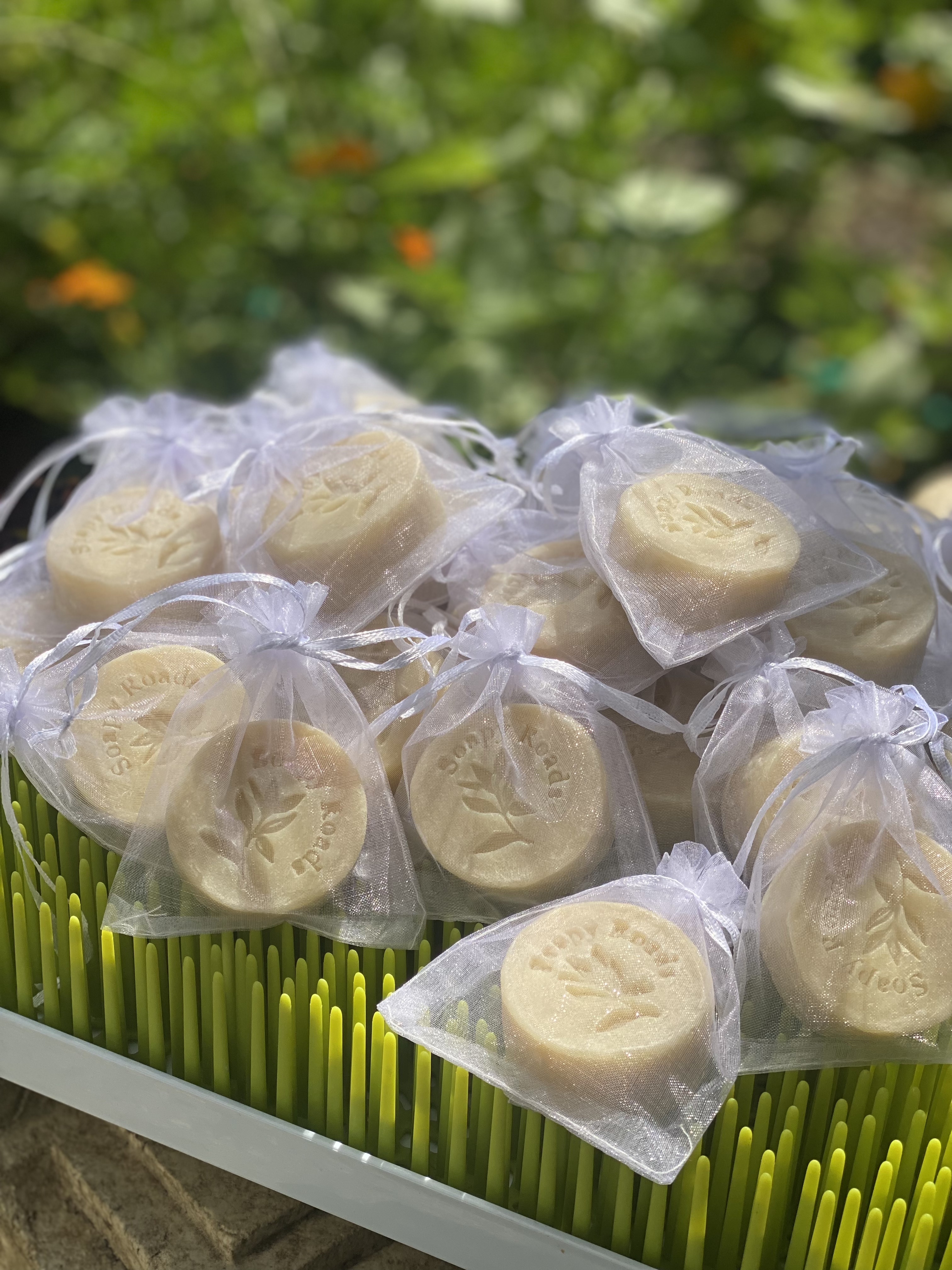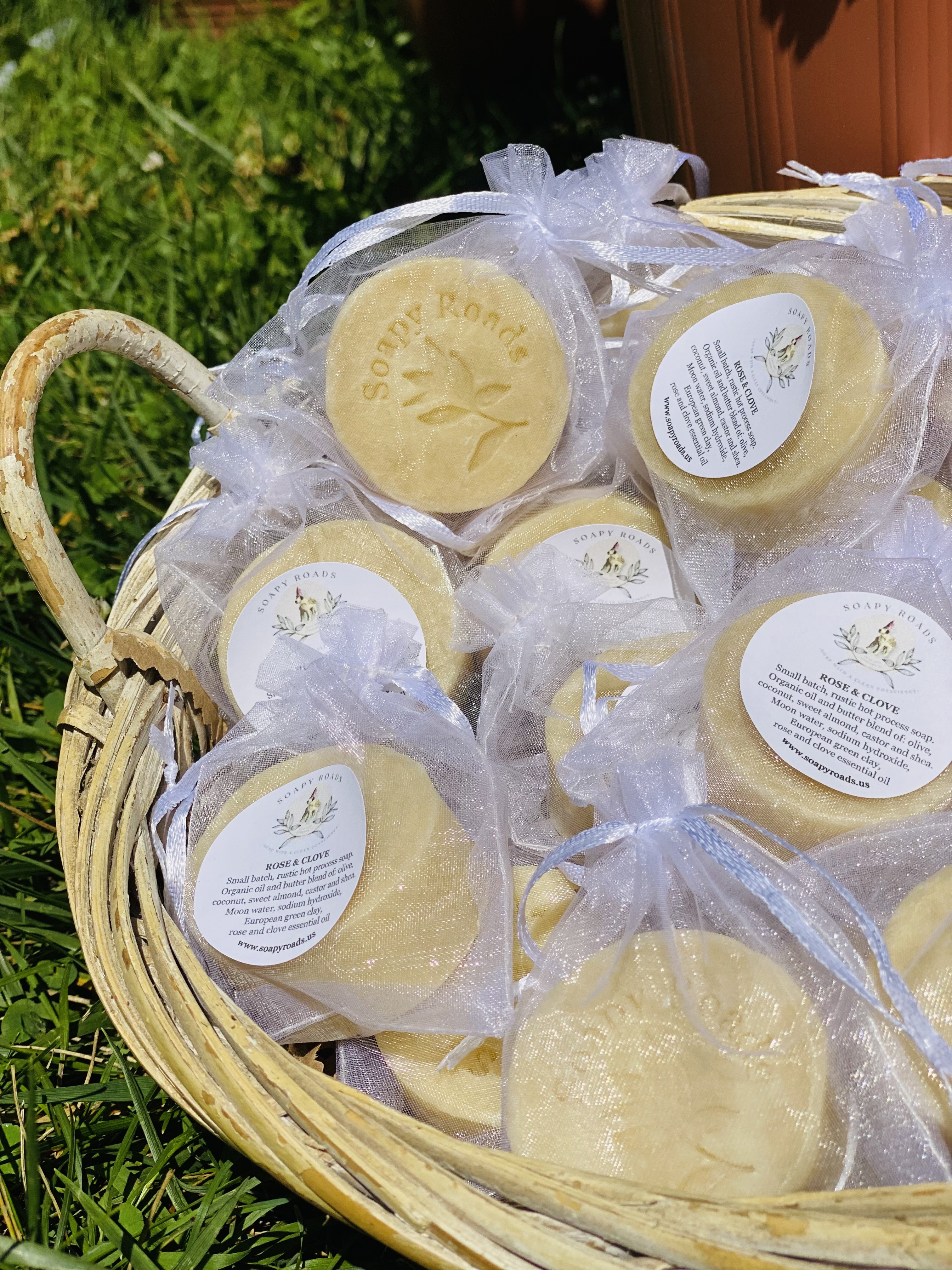 From David's Bridal Bio:

We handcraft exquisite specialty organic soap & candle favors for your special day! Functional, beautiful, and eco-friendly -- your guests will truly love our custom favors and we're all for true love. xx

Pre-made & shipped or delivered to you..OR are you looking for a totally unique and creative addition to your reception that people will be talking about for years to come?

A Soapy Roads original and first of its kind in the wedding space, we introduce the "Do-It-Yourself-Soap Bar' Bar -- this exclusive experience allows your guests to make their very own custom soap favor on the spot during your wedding reception or shower. We set up our small mobile soapery allowing your guests to custom color and scent their own soap favor in just about a minute.

Our master soapers cast each individual creation in a mold and once hardened, we beautifully package it on-site with your personalized wedding brand aesthetic. All of your guests will leave with their very own custom soap they will look forward to using! We still hear feedback from our clients that their guests were in awe of the originality! We guarantee it!
Brooke & Joe met in 2017 as independent soap-makers. On their second date, they combined recipes, made soap together, and fell in love. They are soap-making soulmates who started a company with the goal to provide a superior handcrafted product made with integrity, using only the finest natural ingredients..better for you..better for the environment = the TRUEST LOVE.